Charlie and Mieke De Deyne
Creative mother/ daughter duo Charlie and Mieke De Deyne - owners, teachers and friendly faces behind one of Brisbane's favourite ceramic studios sit down with us to talk about what sparked the dream to open their first Newstead Studio and what it's been like to work together on the business over the last 4 years.
Interview by Miranda Rielly - photos by Gemma Glaister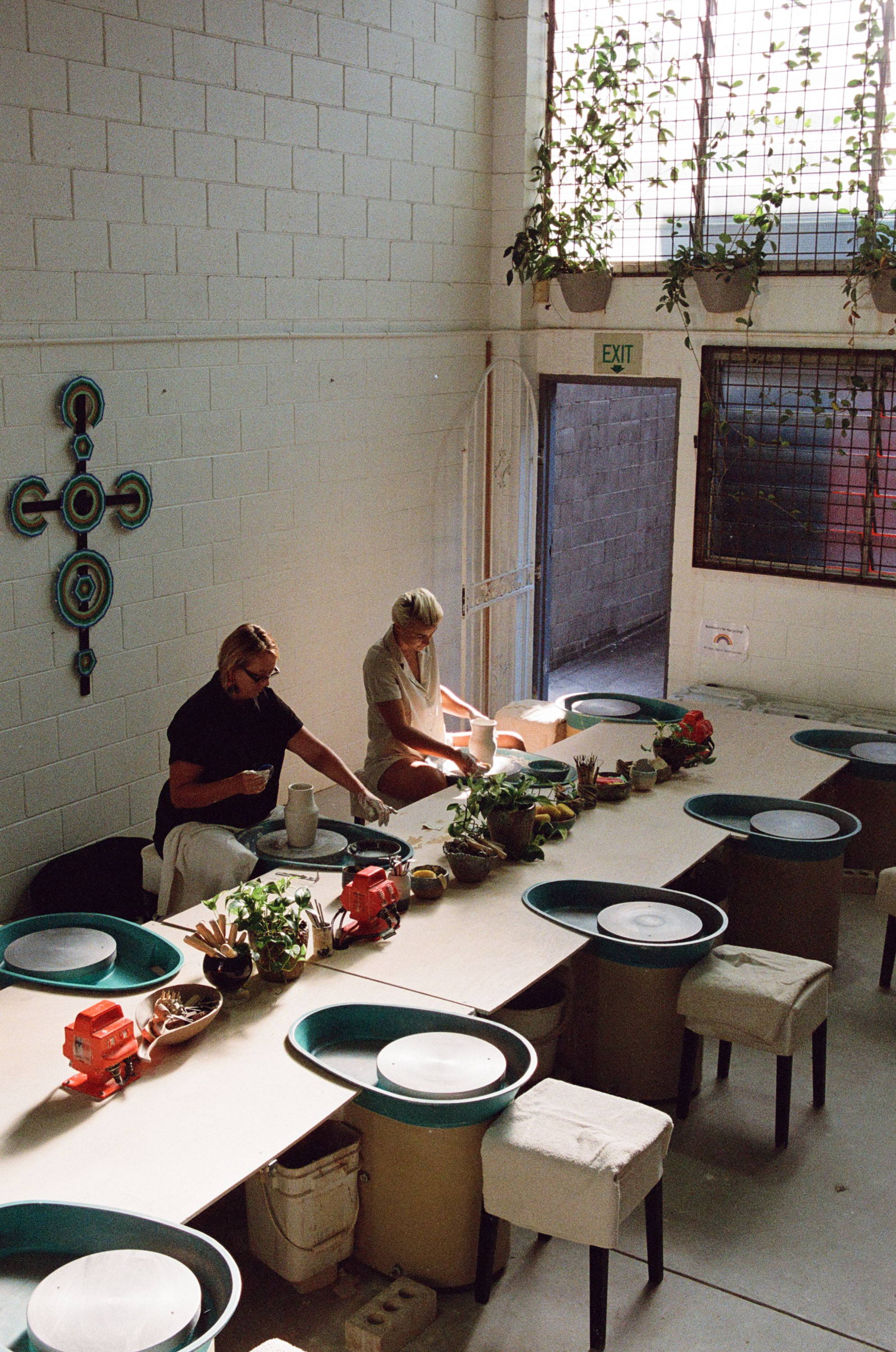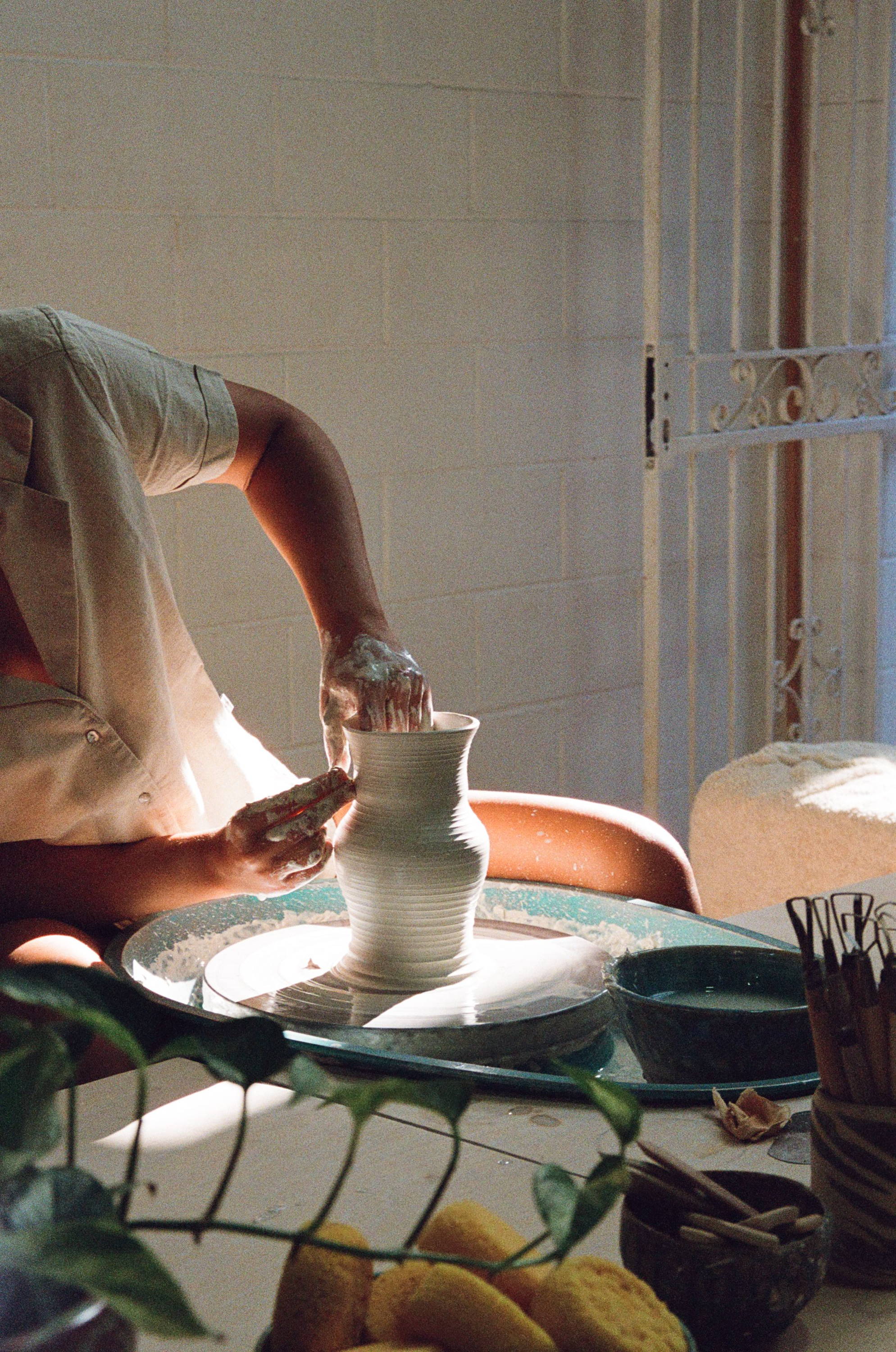 MR: What sparked the desire to start Mas and Miek in the beginning?
C&M: We always received a lot of interest from family and friends, asking to come see our studio on the Sunshine Coast in Woombye. They always wanted to see how we create work together. A lot of people asked for tutelage in learning how to use the pottery wheel or hand build in clay but our studio was very much our own space, our own little heaven but too small to teach in. So we realised there was definitely a desire for a larger space where people could come and learn about clay. People were craving to get their hands into mud. When someone offered us a space, a seed was sown. We opened our space in Newstead on the 18th of April 2017 and then its sister studio in Morningside exactly four years later.
What's it like working as a Mother daughter duo? – Best and worst thing?
My daughter Charlie shared my interest in Ceramics as a young girl and would always hang out with me in the studio, at that time out in the bush on the Sunshine Coast. We both studied at the same time, myself as a mature age student doing my Masters and Charlie a Bachelor in Fine Art and exchanged creative ideas. We were of course not at the same universities as not to cramp each others style. Working together happened quite naturally and was a lot of fun. We combined our output selling a stall at the fabulous GOMA Markets twice a year to sell our utilitarian one off pieces under the name Mas & Miek. Mas was Charlie's nickname when she was little and means 'little girl' in Flemish, my first language from Belgium. The downside would be that we tend to chat about our shared passion at the dinner table and bore the other members of our family to tears. And the occasional fights of course but problems are much easier solved with members of your family then strangers, we think.
What have each of you taught the other through owning/ working at the business together?
It takes an enormous amount of organizational skill to operate a popular studio and a cafe but after nearly four years of trading and the normal teething problems, we have the studio running smoothly. Both of us have different qualities that stretch over two generations, Charlie is better on the social media front and public relations where I am better at the setting up of a business having some previous experience. We are also grateful that we have each other to bounce ideas around and carry the stress together.
What is the most rewarding thing about working at Mas and Miek?
The delight when people pick up their glazed pieces and seeing the excitement and how chuffed people are about their creations is the best part of our day. We're so happy we get to share our passion for this great craft with them. We love the term 'soul craft' in describing ceramics as it's a very meditative and relaxing pastime. The process of clay-work forces you to slow down and be in the moment, take it step by step and unwind. We feel that our studios are people's happy places as they are for us too.
What is it about making ceramics that you love personally?
Ceramics is an unpredictable and exciting craft, especially when developing your own glazes, reactions between chemicals can make the most amazing effects. We take joy in using our own ceramics and seeing other people using them. It's also not an easy craft so every step of the way gives you a sense of achievement. The possibilities for learning are endless and each person's ceramic journey is unique.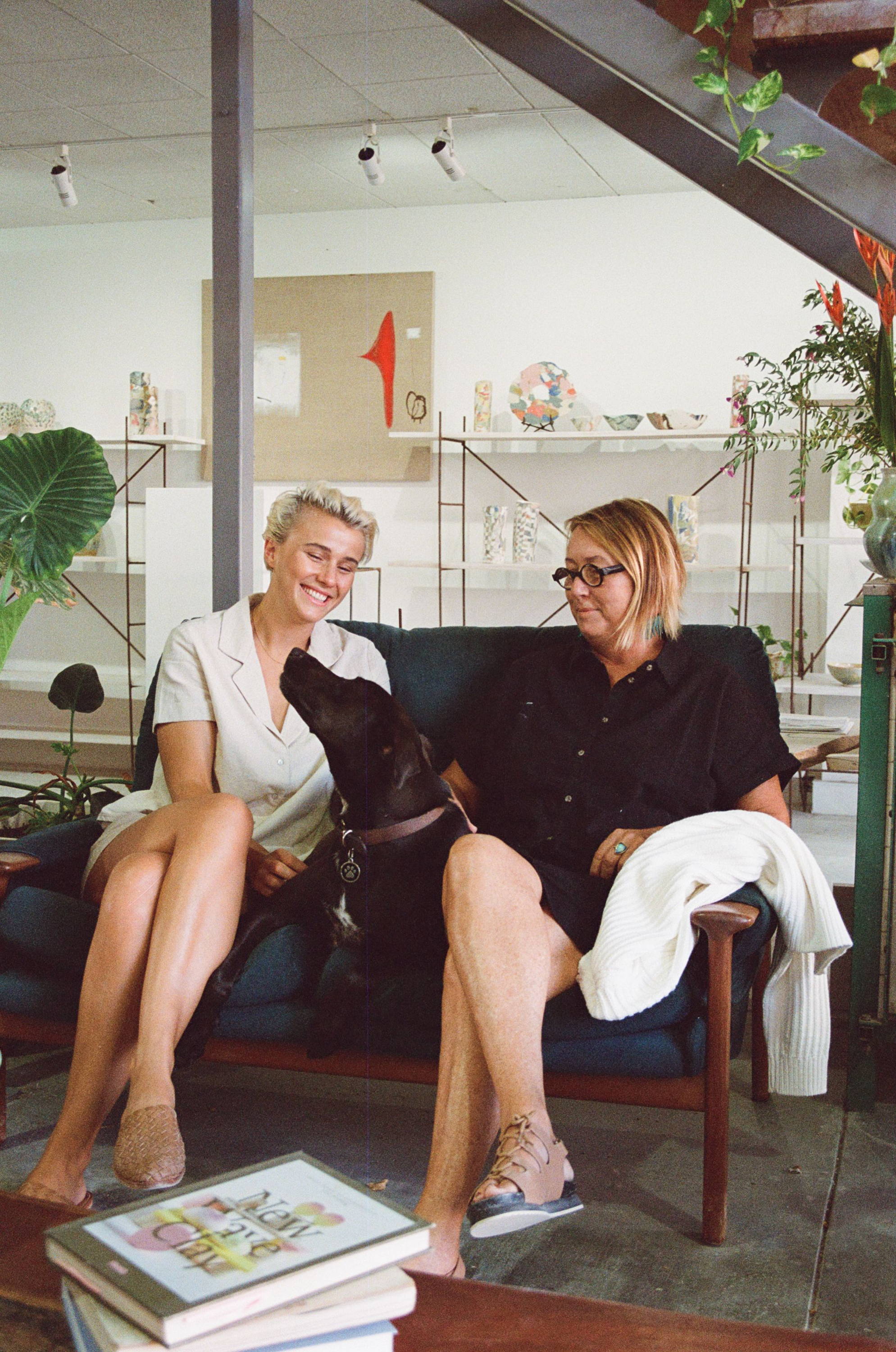 "The delight when people pick up their glazed pieces and seeing the excitement and how chuffed people are about their creations is the best part of our day"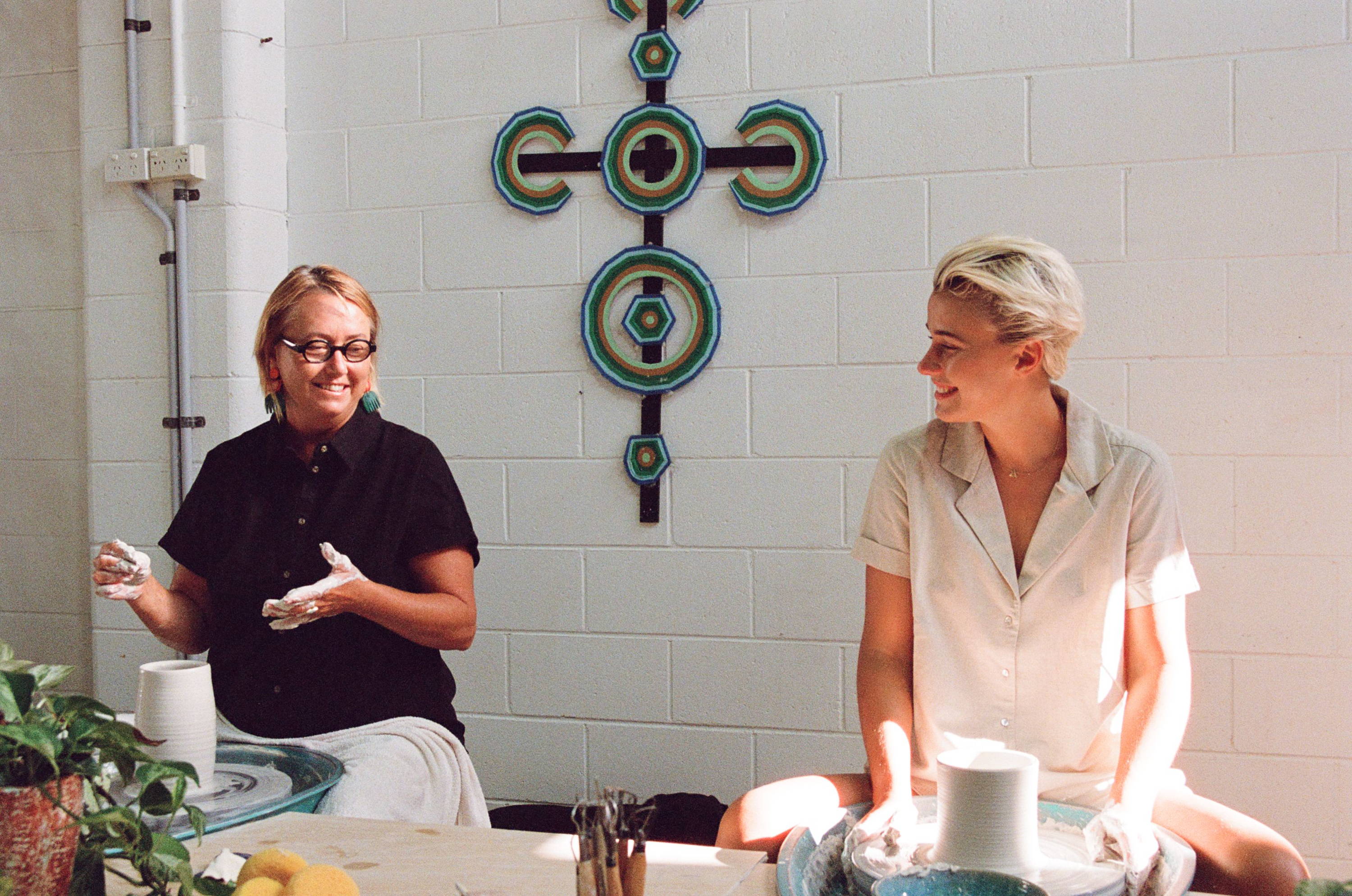 What's inspiring you creatively at the moment?
We both work on our individual ceramic journey and our joined label as Mas and Miek Ceramics. Our current collection is all about soft colours, it's a very subdued palette and we tend to work in a certain direction until some glaze combination catches our attention and we go in a different direction. It's a very fluid journey and our work evolves all the time. We never repeat ourselves as we always move on building on the last firing. We're getting better all the time that way and our work and creative energy doesn't stagnate as it does when you repeat work.
Opening a second studio at Morningside is super exciting.. are there any plans to grow again yet?
Oh no, let us just catch our breath before we venture out some more, but you never know. Watch this space!
To find out more or book into a class at Newstead of Morningside, head to the Mas & Miek Ceramic House website or follow them on instagram for lots of creative ceramic inspiration.