Based out of Southern California, Lauryn Alvarez has introduced her creative artistry through a multitalented range of expertise, including but certainly not limited to film photography and painting. It was a pleasure to catch up with Lauryn just days after she shot our Bengal ActiveSwim shoot from her recently moved into studio space - where the magic happens.
The way Lauryn encapsulates Rhythm through a dreamy, nostalgic lens manages to deliver a fresh look every time while simultaneously ringing true to her aesthetic, ultimately keeping us coming back for more. When she's not concepting and snapping away behind the lens, Lauryn's hands are full with fashion collaborations, art exhibits and everything in between - a lifestyle many of us draw inspiration from. In celebration of our renewed Classics Collection, pieces intended for everyday-wear, we find ourselves fascinated by the daily routine of our dear friend Lauryn.
Photographs by Jake Smith and Words by Dani Alexander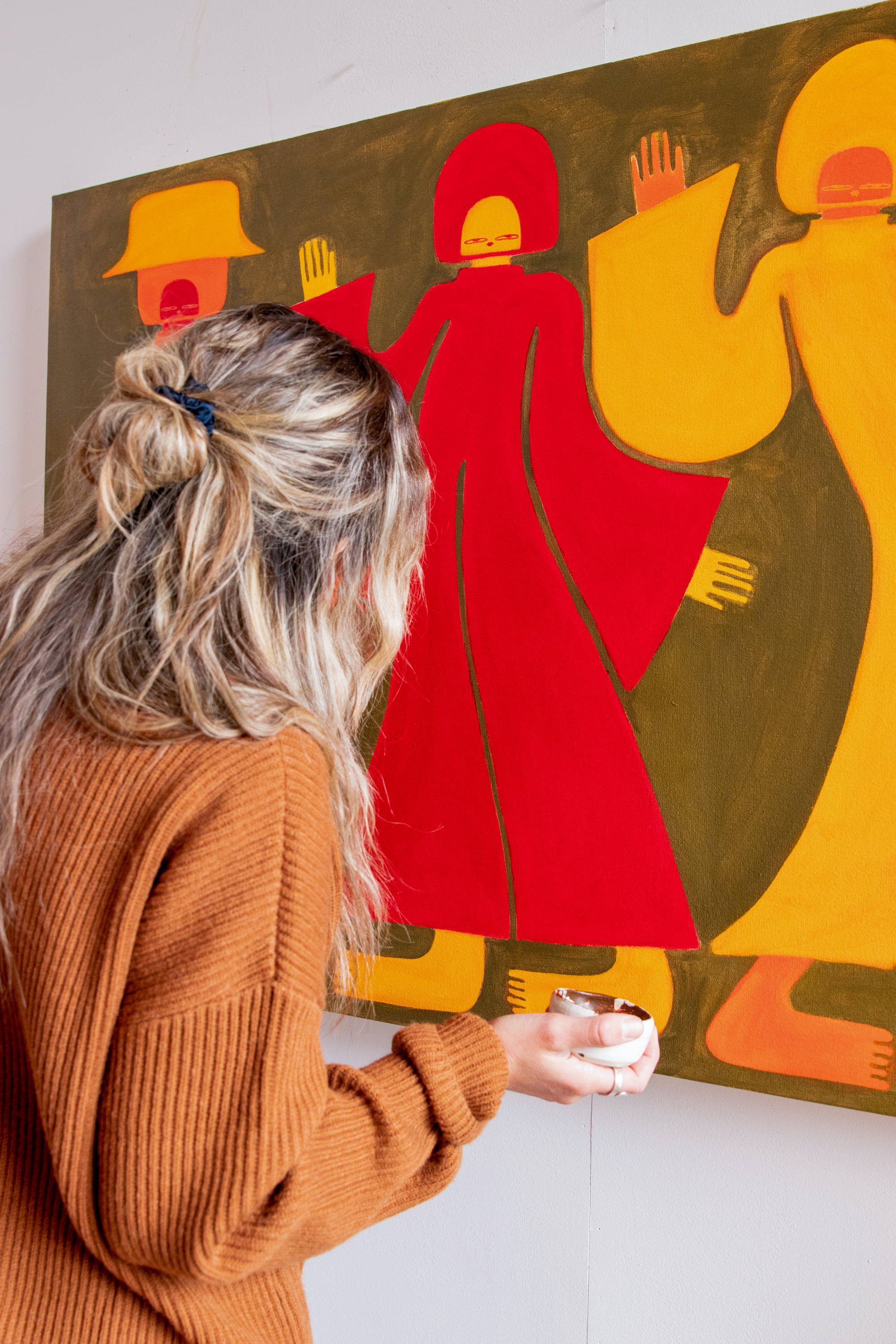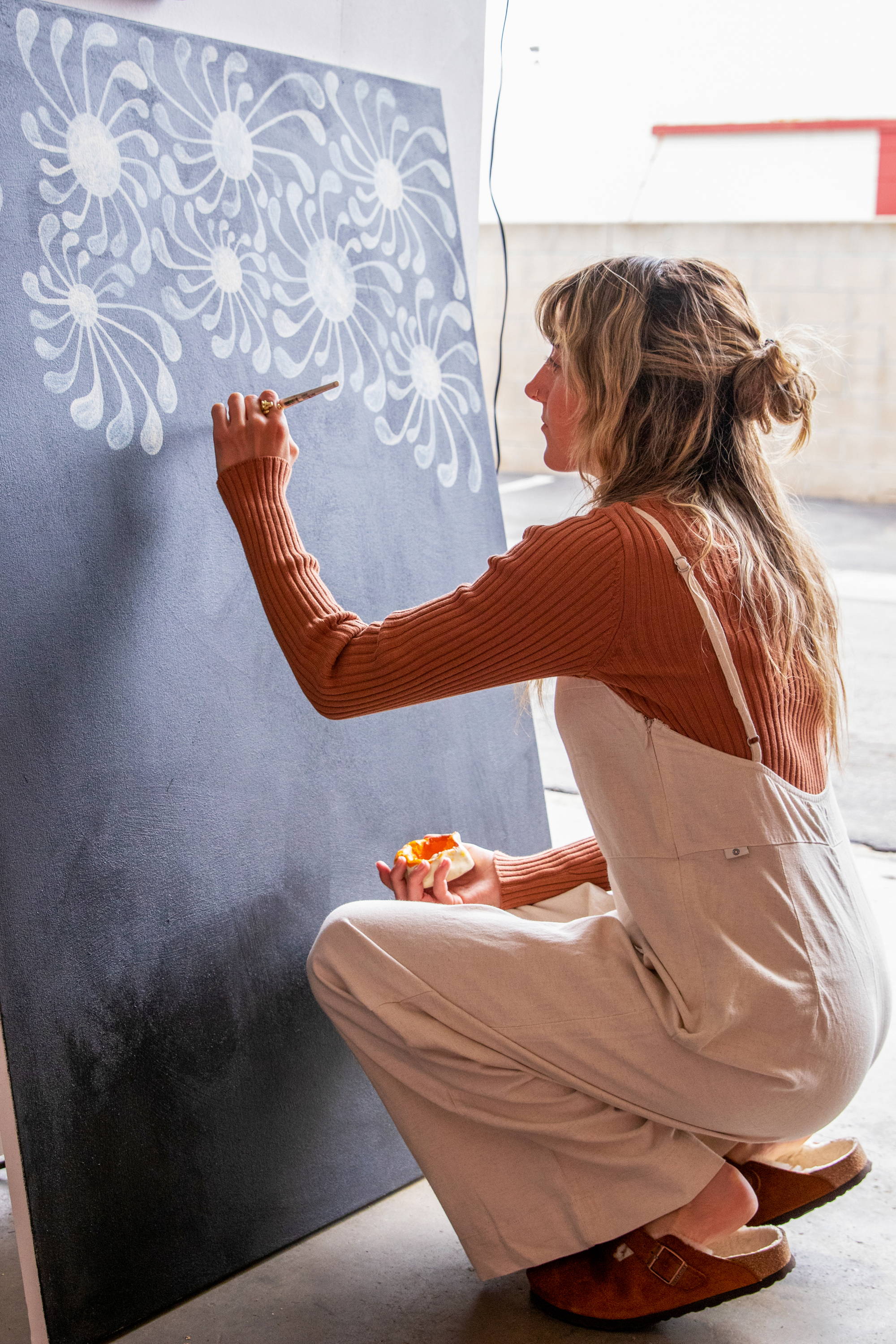 Crazy to think we've been working together for over two years now, across both men's and women's campaigns – to us, your work always encapsulates the feeling of being in the 'moment'. Often done so through 35mm. Tell us, what's your favourite thing about shooting film?
There's something about the way things look through the lens of an analog camera that just sucks me in. There's a cinematic quality to capturing images on film. Of course, you do have to slow down and be more present - paying attention to not only the subject, but checking the light metering, how many photos I have left on the roll, taking extra time to focus the lens. I think with all that, I feel really creative, experimental and in the moment working with those cameras, which makes for a very pleasant experience capturing photos.
When you're not shooting for brands and personal projects, you're found creating away in your studio, editing and painting. We'd love to know how you choose to switch off and enjoy those simple pleasures?
I like to be intentional with what I'm working on, so it depends day to day what I'm feeling. When I'm feeling real productive I'll stay in the studio for hours and hours, chipping away at a painting. And other days, it could just be sketching at the beach.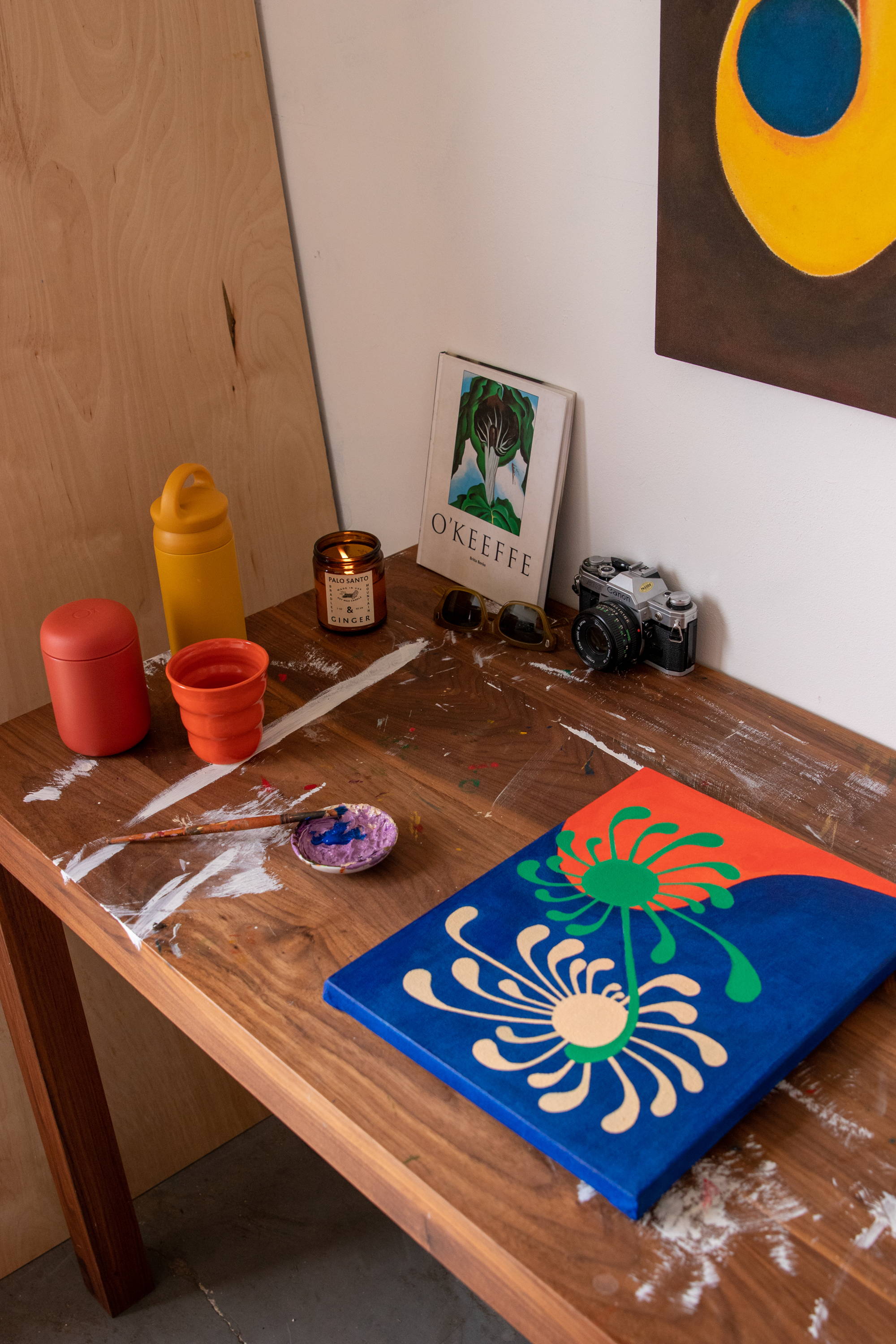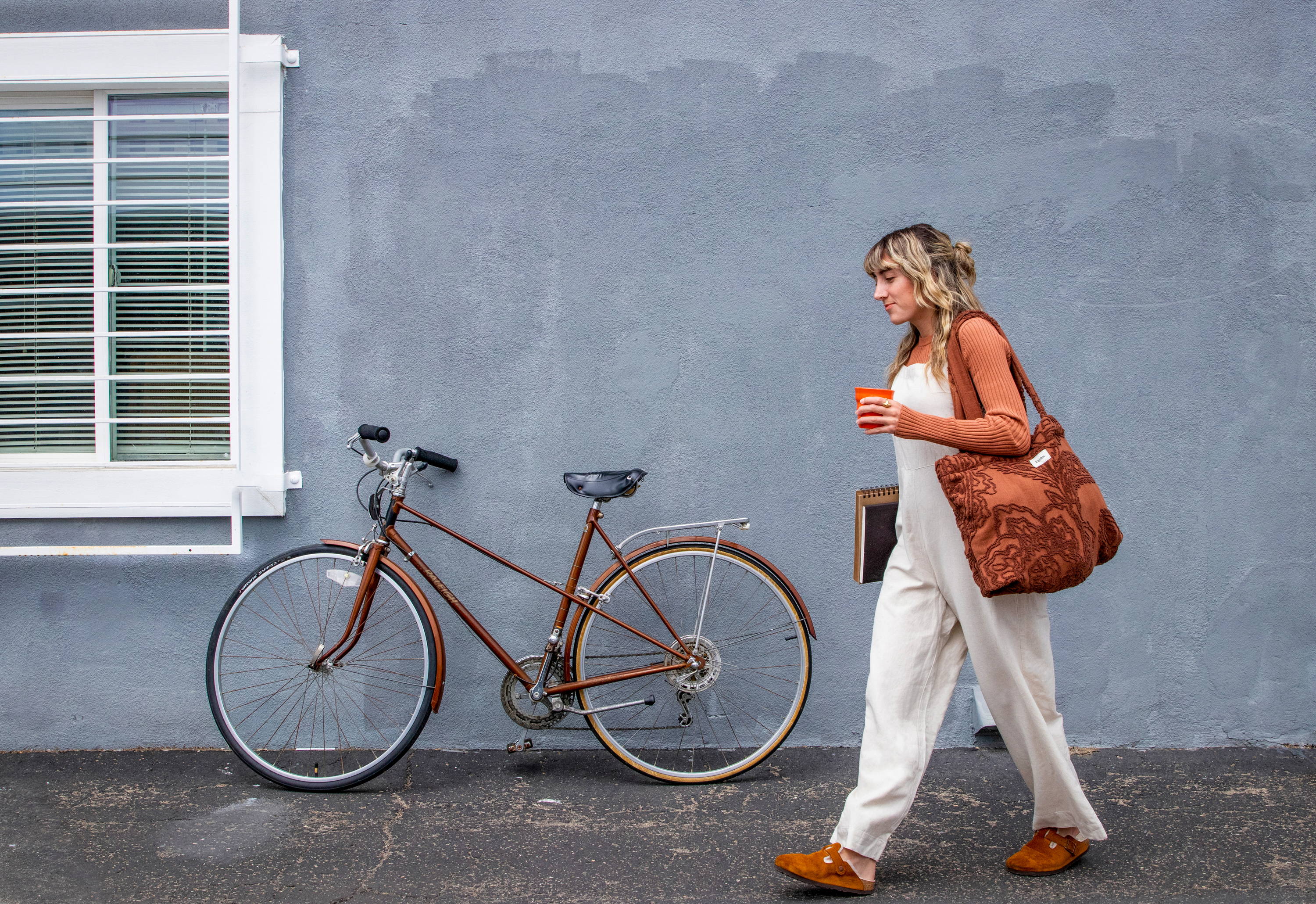 We've touched on how our Australian head office is ready to get back over to the states, especially during those Cali summers. Tell us, what's your favourite part about living in Southern California?
Ahh, the list could go on haha. To name a few: the range of scenery, the abundance of greenery (especially right now with all the spring blooms), lots of great food, inspiring people all around, and of course the stretch of coast and beautiful beaches we have!
Amidst the chaos of the year, you also recently moved into your new workspace. What are your plans with the studio?
My intent with finding a studio space was to have a place to just solely create. Before, working from home, I found it a bit difficult to balance working and creating and taking it easy. So this new space has really allowed me to feel more free! Plus, I'm amidst a really awesome group of creative women, that's been so inspiring!
One last question from us. What creative pursuits do you have in the works? What can we look forward to seeing from Lauryn Alvarez in the next year?
I have a few collaborations coming out that I'm stoked to share! Lots of new paintings and hopefully a gallery show ;)
Coffee order? Iced pour over coffee has been my jam!
Three words to describe your personal style? Flowy, colourful and retro.
Last book you read? The Illusion of Us: The Suppression and Evolution of Human Consciousness by Matthew LaCroix.
What are you listening to at the moment? Anything Mildlife.
Favourite place to escape to? A good long hike in Crystal Cove. 
---