We caught up with naturopath and dear friend of the brand Lucy Fitzgibbons, who in between running her own naturopathy clinic and blending traditional healing wisdom with modern science to deliver holistic treatments, still manages to create valuable content for her audience. Adding Lucy's holistic perspective to your Instagram swipe comes as a worthy recommendation, one for which we are grateful for - especially while trying to stay on track during these unusual times. Visit Lucy on Instagram here.
I

nterview BY DANIELLE ALEXANDER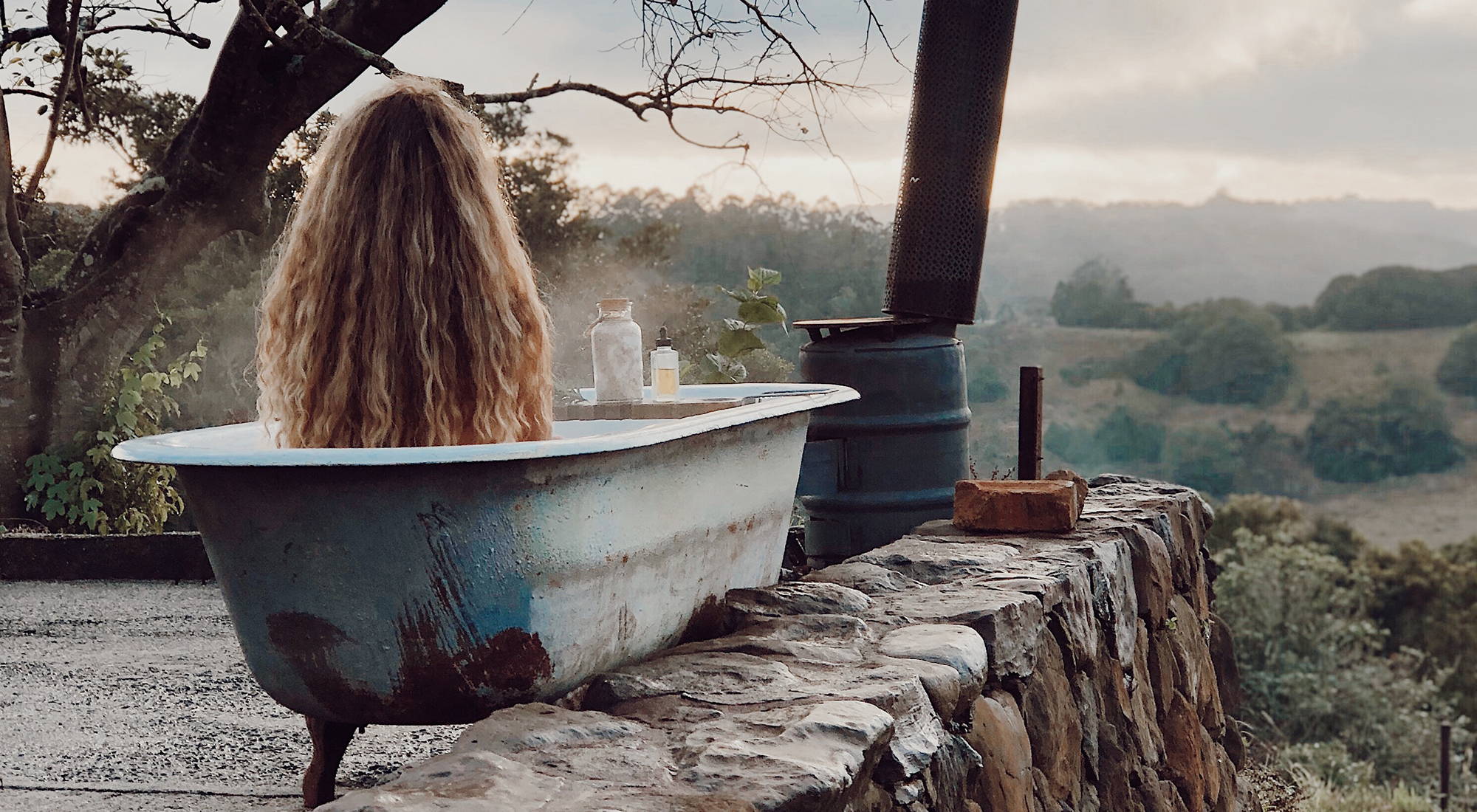 Hey lovely! I'm always delighted to be in your studio, however this time I am especially excited as I get to introduce you to our readers. So, can you give us a bit of a run-down of what it is you do for a living?
It's a pleasure! I'm a naturopath, which essentially means I am a health practitioner who uses herbal medicine, food and nutrients to heal the body. Naturopaths are known for their holistic approach to health. We don't like to use band-aid treatments, instead finding the root cause of the problem and fixing it, for long term health. In clinic I mostly treat women and focus on hormonal health, fertility and mental health.
May I just say your lifestyle habits are absolute goals. What's keeping you motivated at the moment?
I am honestly motivated by my work at the moment. If I'm feeling lethargic or unhappy, that energy affects those around me, so I really want to show up to work each day being the best version of myself.
Is there anything you're loving reading, watching and listening to right now?
I read a lot! I even started a book club because I want to talk about books all the time! It's my favourite form of relaxation and it's a great bedtime ritual that promotes healthy sleep. Currently on my bedside table is 'My Sister the Serial Killer'. Other fictional books I've absolutely loved and recommend highly are; 'Where the Crawdads sing', 'Daisy Jones and the Six' and The Silent Patient'.
Do you have a favourite piece of clothing from our new collection?
I love the Bella dress (very summery) and the Valley knit (so cosy)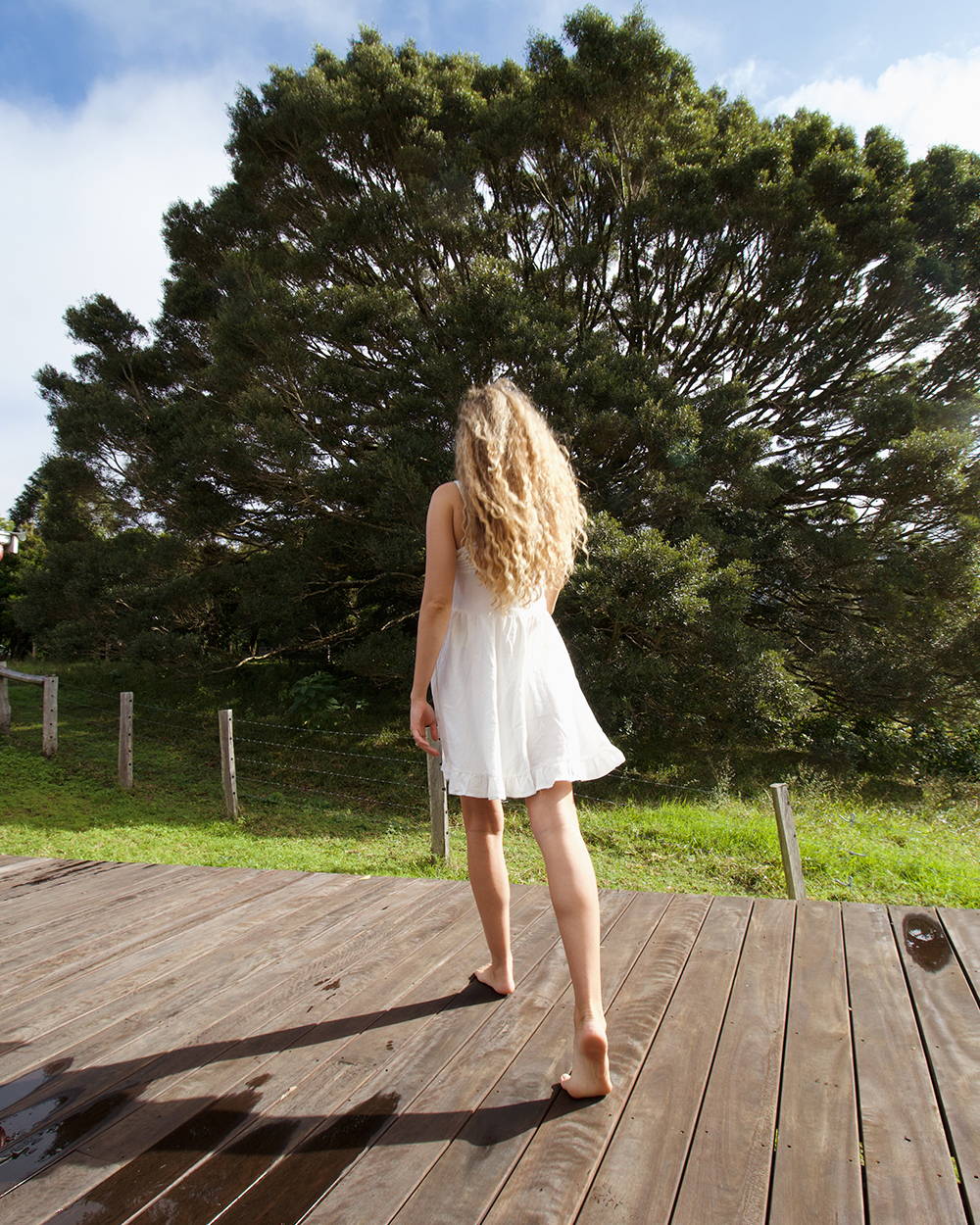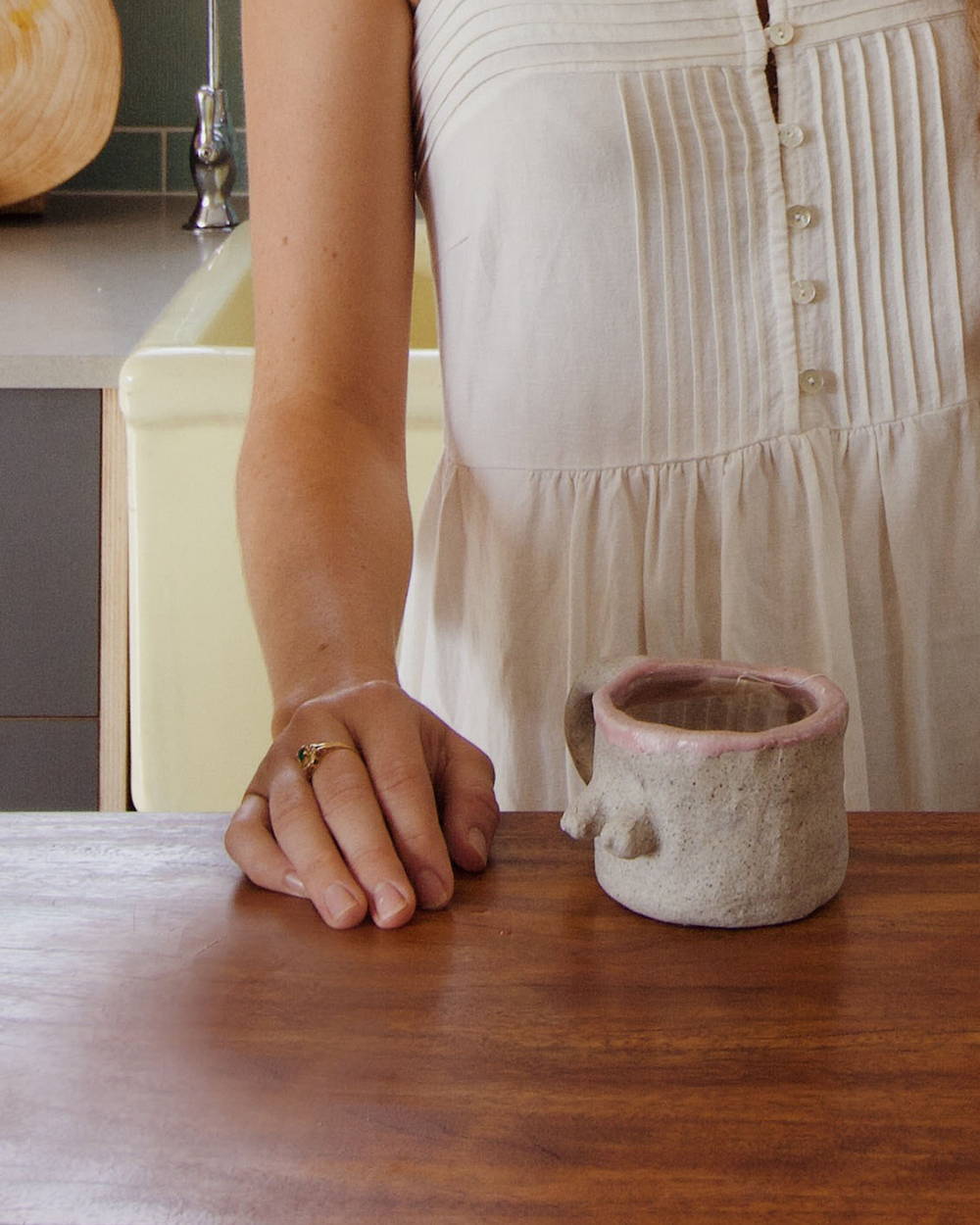 Gut health and digestion seem to be on the forefront of everyone's healing process at the moment. Would you say that lifestyle habits play a significant role in maintaining both of these areas?
Gut health is one of my favourite topics to discuss. In my consultations I delve deep into digestion because it influences so many aspects of our health including energy levels, hormones, immune function and mental wellbeing. Often if our gut isn't right, it has a flow on effect to other areas of the body. Scientifically backed, we've seen so much research coming out that establishes the importance of gut health. Diet and lifestyle are the best forms of medicine. What you eat can either help or hinder your health. If you're wanting to get on top of your gut health here are a few suggestions to get you started:
- 10 minutes before meals, drink a small glass of water with the juice of half a lemon (or 1 teaspoon of apple cider vinegar). The bitter taste helps to prepare your stomach for a meal.
- Start taking your stress levels seriously, if you are someone who always feels overwhelmed, rushed or nervous it is time to find some strategies to get you grounded- meditation, time in nature, tech-free weekends, herbal medicine. There is a really strong correlation between negative emotions and upset digestion.
- Sip on herbal tea after a meal to support digestion and ease bloating - chamomile, ginger, peppermint, fennel
- Book an appointment with a naturopath or holistic nutritionist who can guide you through a treatment plan that treats the root cause of your digestive issues. This may include functional testing, a food plan and specific herbs and supplements.
What are some daily rituals you've found yourself practicing since being in isolation that have helped you kickstart your day?
Having time in nature is really important for me. I really feel it when I go a whole day without spending time on the grass or at the beach. I try to start my day with a quick walk on the beach and a gentle stretch. I really prioritise this not necessarily for my body (although the physical benefits are great) but for my brain. It makes me much more focused and productive throughout the day. I eat my first meal around 10am (perks of working from home at the moment). This is usually something pretty substantial with lots of healthy fats & protein to sustain me. My go-to at the moment is scrambled eggs with goat's cheese on a piece of avocado toast. I have also been using herbal medicine to keep me well, lots of teas and tonics.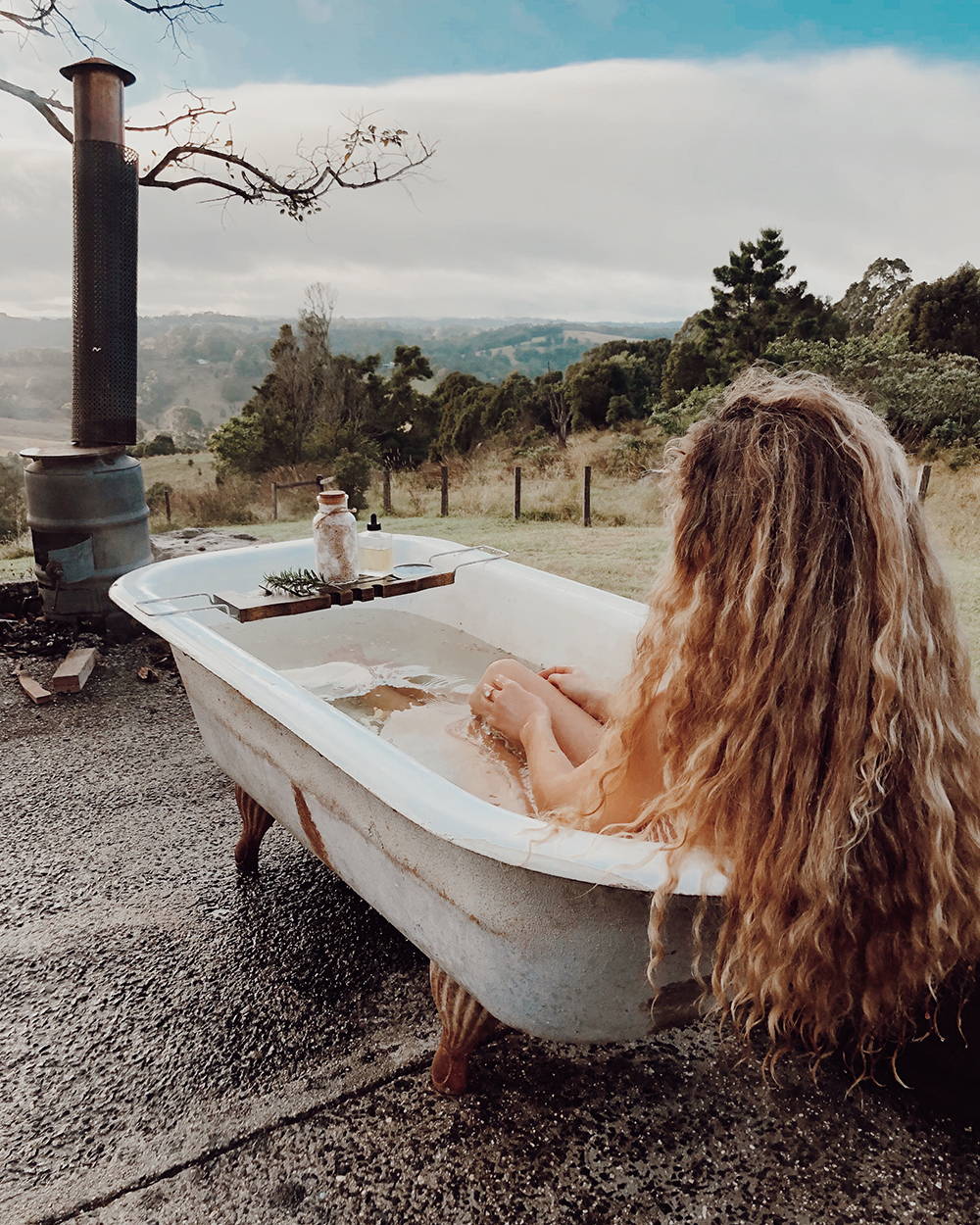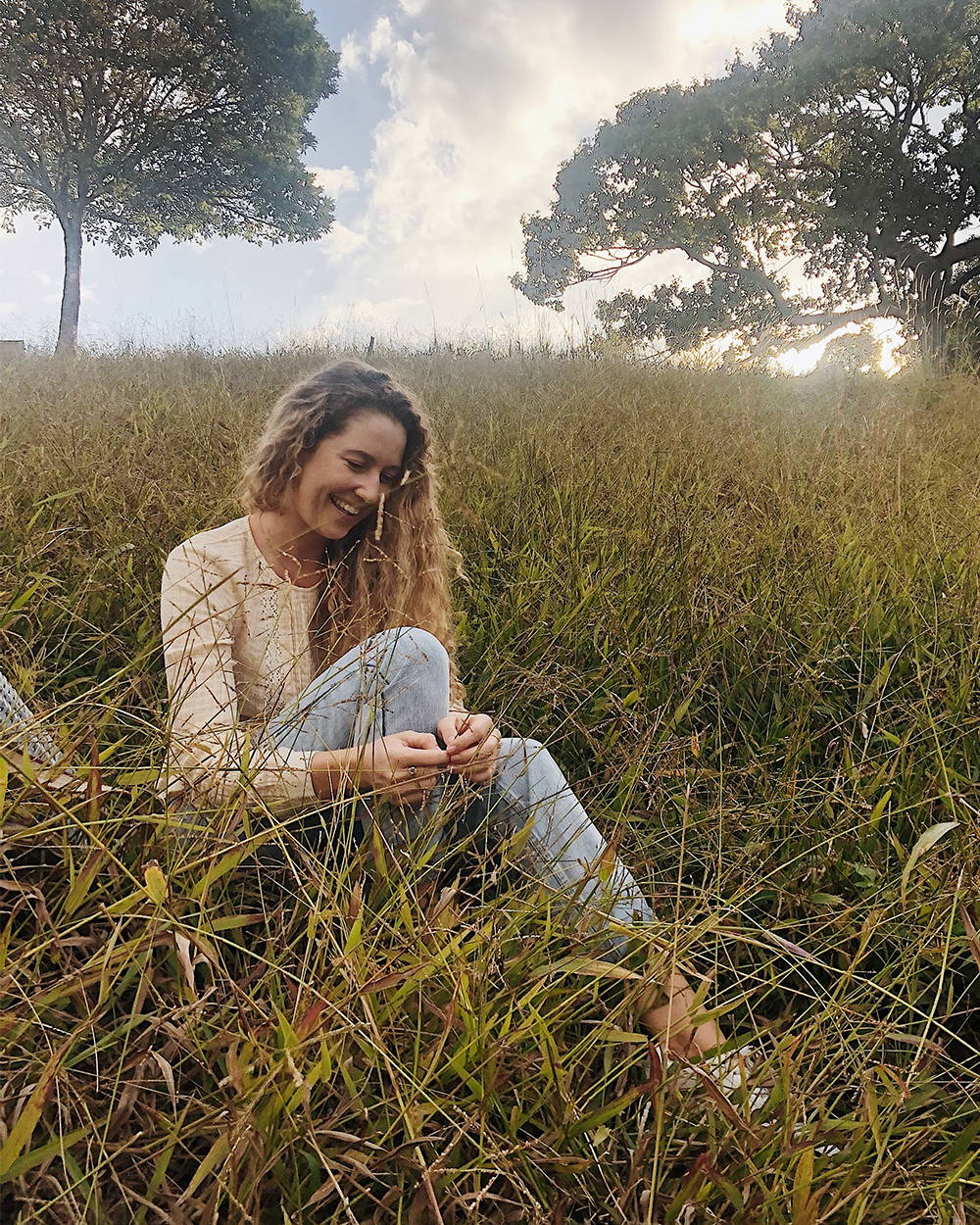 Since slowing down a little I've definitely discovered a newfound appreciation for the little things. Would you be able to tell us 5 things you're grateful for at the moment now that you have a little more time to yourself?
1) To be able to work from home and still treat patients all around Australia.
2) Spending time with my family.
3) My health- always a big one for me.
4) Living in Kingscliff, NSW- the most beautiful beachy town
5) Self care practices (that I normally don't have time for) such as DIY face masks! My favourite is: greek yoghurt + manuka honey + turmeric
Anything exciting planned for when restrictions are completely lifted?
I am a massive foodie, so I can't wait to start going for dinner again at all my favourite locals! I'm also excited to go for a sauna and massage- the best feeling and so good for you - a big lymphatic detox.