In the Studio: Tilly Sinclair
Tilly Sinclair is a Brisbane based jewellery designer. She lovingly designs and makes her bespoke creations from her studio in Bowen Hills, where her focus is on creating jewellery with everyday wearability and great quality.
Her collections are a combination of timeless fine silver and gold plated metals with accents of fresh water pearls that make them elevated classics that naturally can become wardrobe staples.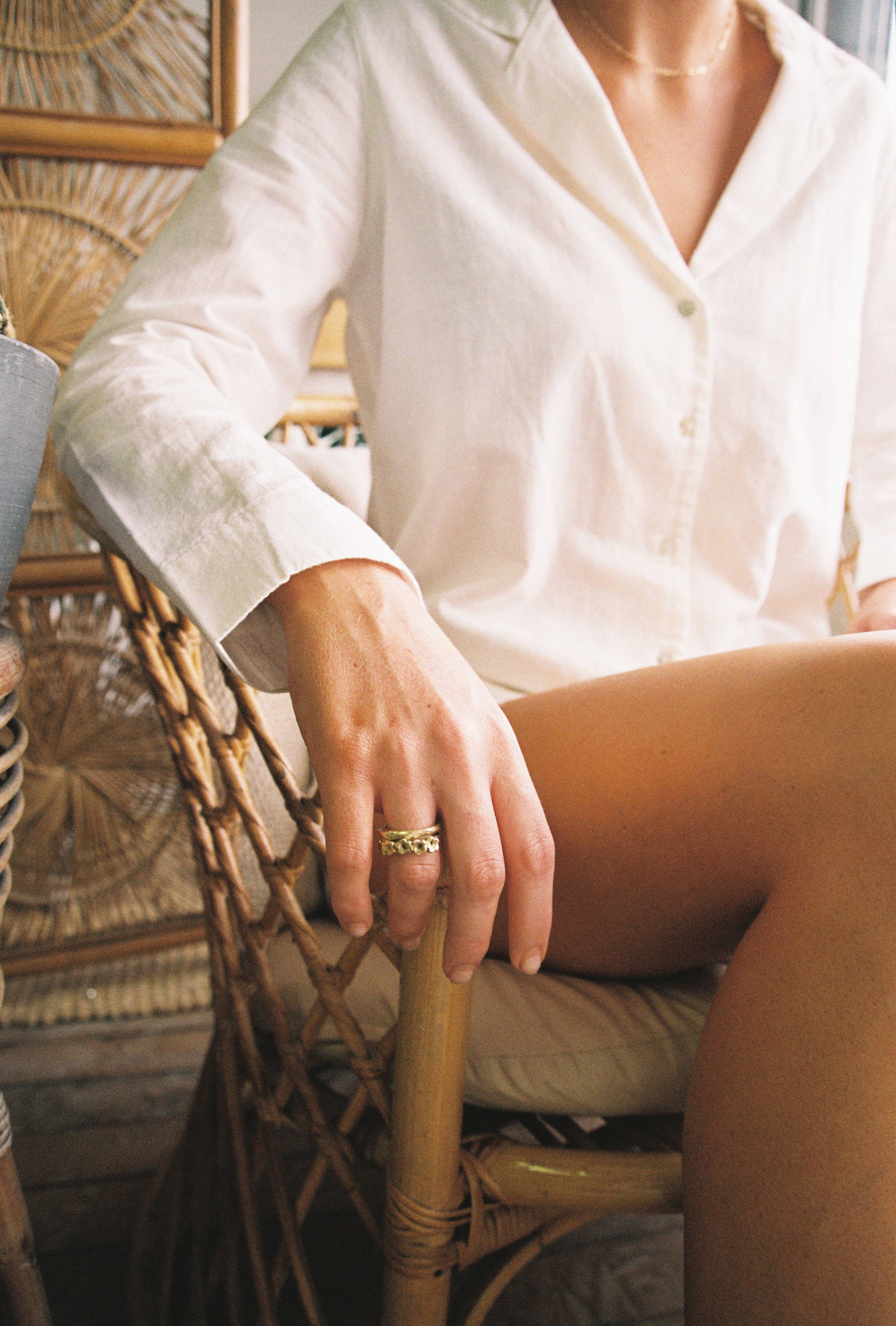 R: What did the journey to starting your own jewellery line look like?
T: The journey started with an inspiring art teacher in my senior years of schooling. He was always encouraging me to explore my creativity. In the end, I won the senior art prize & that cemented my determination to pursue a career in creative art. I commenced my study in jewellery making at the Brisbane Institute of Art and decided that working with precious metals along with the endless possibilities of jewellery design & creation was the direction that I wanted to take. The rest is kind of history.
R: Did you know it was something you wanted to do when you were child?
T: Inherently I always knew that I wanted to do something creative. As a child I had no idea where my enthusiasm for making things would take me.
R: What were the influences on you growing up?
T: My mother's encouragement & positivity to pursue my dreams in life has been a huge influence. My older sister is also a fashion designer, so naturally watching her on her creative journey definitely influenced & encouraged me to head on a creative path of my own.
R: What do you love about owning your own label?
T: I love the creative freedom. I feel that creatively I have no boundaries.
R: Where do you find creative inspiration for your collections?
T: Inspiration comes from so many different situations! I can be reading a book & my mind will conjure up a design that a character should be wearing. I can notice the interesting shapes & silhouettes of different things in everyday life that start as a perfect reference point for a piece. The excitement of travel & being in a totally unknown environment seems to encourage my creative thought process as well.
R: What do you love most about your studio space?
T: I love that it is my creative space, where I go everyday to design & make my pieces. The studio is full of natural light, has white walls & bare floorboards. It's the perfect balance of rustic and functional & its where all my tools are as well as lots of fun furniture and objects I've collected over the years.
R: What do you see the next 12 months and beyond looking like
T: Continuing to experiment with new skills along with creating new collections. I have to pinch myself sometimes, at how lucky I am to be doing something that I am so passionate about every single day.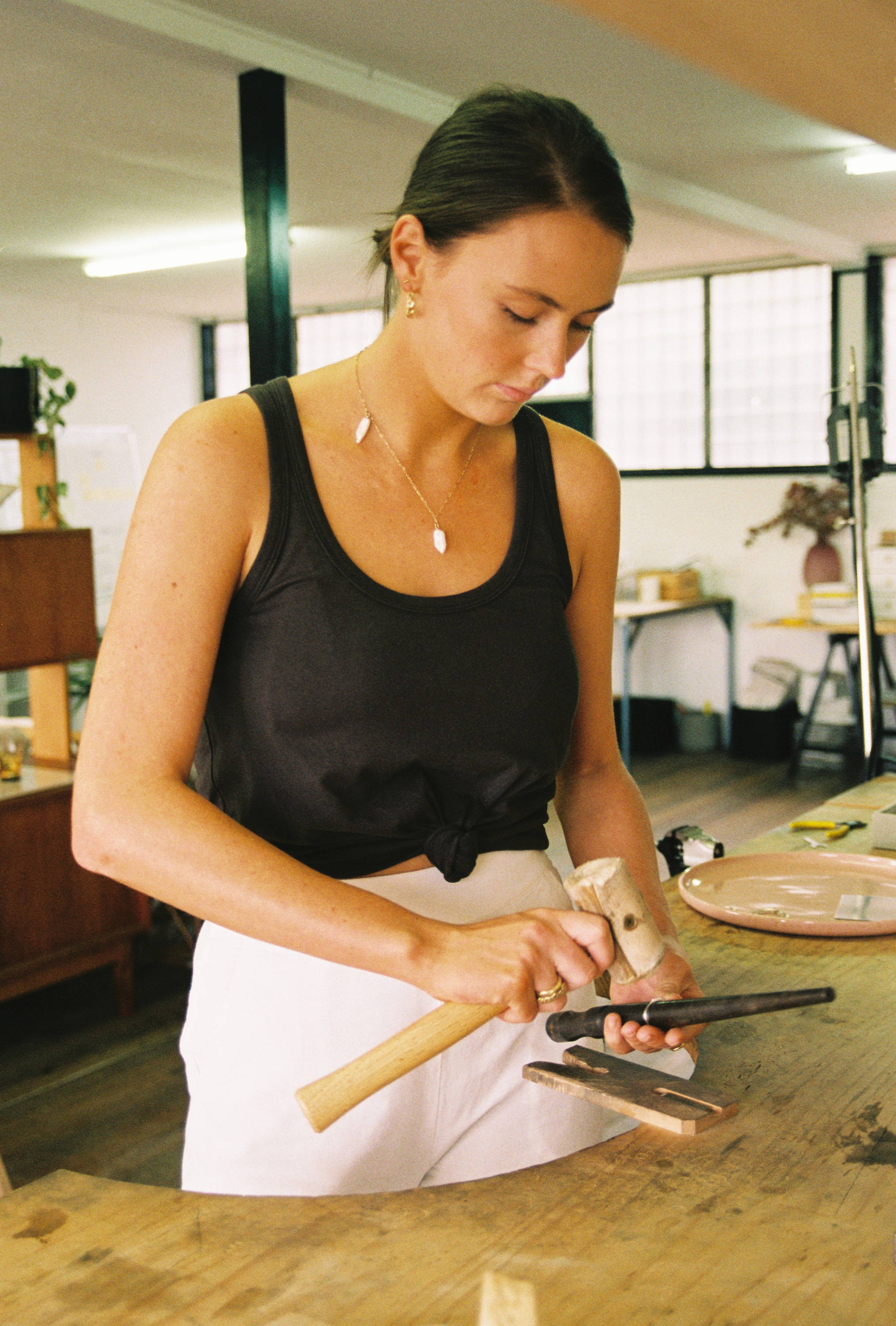 "I can notice the interesting shapes & silhouettes of different things in everyday life that start as a perfect reference point for a piece."